Most of us feel better when we have a good hair day. We place so much importance on the appearance of our hair. The mere thought of having your hair fall out can seriously dampen your mood, so imagine how traumatic it must be to deal with it as you lose them. 
Nowadays, a majority of people suffer from hair loss and thinning. Genetics may play a role for some, but chemicals in hair styling and colouring products may be implicated for others.  
What is the best way to eliminate this problem? Do you need to take medication? Is there a natural solution you should consider? You may find this article helpful if you are experiencing hair thinning or hair loss at present. We have compiled our best advice on how to reduce hair fall at home at its earliest stage.  
What Causes Hair Fall? 
Before we look at various hair fall solutions, it is important to know about the possible causes. This will help you deal with this problem in a more streamlined manner by treating it from the root. 
Hormones  
This is a fairly common cause of hair fall, especially in women. Changes in hormones caused due to PCOS, menopause, childbirth, etc., end up affecting the hair growth cycle and can lead to hair fall. 
Heredity 
Genetics is another natural cause of hair loss in both men and women. If your parents or grandparents have gone bald naturally, then that could be a cause of male pattern baldness or hereditary pattern baldness.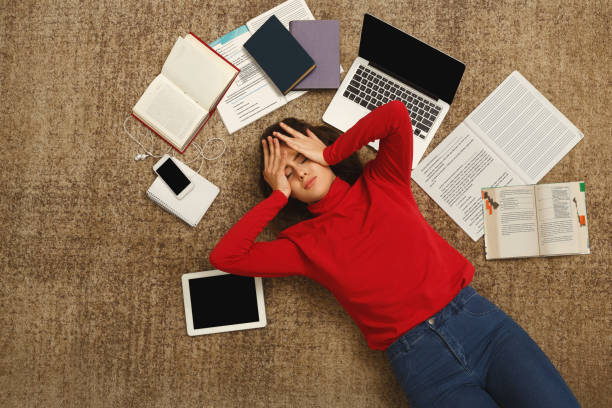 Stress 
If you are experiencing too much emotional or mental stress, it sends your body into trauma mode, meaning that your hair stops receiving essential vitamins and nutrients, leading to a lot of hair loss and thinning. Removing a little time of the day to meditate, relax or indulge in an activity you love, helps reduce stress and is very beneficial for healthy hair. 
Lifestyle 
Smoking, sleep deprivation, excessive sun exposure, too much physical stress, etc., end up affecting the functioning of your body, leading to internal stress and hormonal imbalance. This, in turn, causes too much hair fall. 
Medication 
If you are taking any medicines for thyroid issues, high blood pressure, cancer, antidepressants or heart problems, then that could be causing hair fall. Speak to your doctor about this issue, so that they can put you on some sort of medication to reduce hair fall. 
Nutritional deficiency 
This is usually a fairly common problem with a vegetarian diet. Additionally, thanks to the modern lifestyle and eating habits, our hair does not receive the required amount of nutrition such as proteins, amino acids, vitamins, etc. All of these elements could come together to cause hair fall. 
Hairstyling 
Using heat on your hair too often or regularly styling your hair in tight hairstyles ends up putting a lot of tensile stress on your follicles. This leads to weaker hair bonds, causing permanent hair loss. 
How To Prevent Hair Fall at Home 
You can prevent excessive hair loss when you follow these tips: 
Hair cleansing 
Obviously cleansing your hair is an essential part to prevent hair fall but before that, it's necessary to understand your hair type and texture. If you have oily hair, we suggest you wash your hair more often to prevent your scalp from being clogged which in turn results into hair fall, hair loss and infections (eeks). If you have dry hair, wash it only twice a week. Washing dry hair often will only result in unnecessary stripping of your hair's natural hair, making it dry and prone to damage. We don't want that to happen, right? 
Good old head massages 
Head massages are clearly underrated to this generation and it's everything that we need to relax and pamper our scalp with much-needed nutrients. Make it a habit to use an anti-hair loss oil and massage your scalp at least twice a week. It will do you better than you can imagine. Oil massage helps to increase the blood circulation in your scalp which helps to strengthen the roots and hair follicles. The stronger the roots, lesser the hair fall. Oil massages prevent hair from falling along with reducing dandruff and chances of scalp infections. 
Careful hair styling 
We all love to go crazy trying the newest hair trends, little do we realize that our hair is sensitive to a lot of things starting from heat to resistance and chemicals. The next time you decide to dye your hair rainbow or heat shape it exactly opposite to its natural texture - just take a moment and give it a thought. Do you really want to do it? If yes, are you ready to be more careful in taking care of your hair and levelling up its maintenance? If the answer is still yes then go ahead. For daily styling, make sure you don't blow dry your hair every day and if it's necessary to use a good heat protectant spray to prevent hair fall. It's also advised to avoid wearing tight buns, ponytails, and braids. Just don't stress your hair, let it breathe. 
A healthy diet for healthy hair 
It's necessary to realize how important it's to monitor what we consume, what we eat is what's visible on our health, skin, and hair. To prevent hair loss you should consume food that contains a high amount of Proteins, Vitamin E, Biotin, Iron and Zinc. Iron is important to boost the hair growth and naturally prevent the hair fall. The food that contains almost all of these nutrients is lean meat, cheese, yogurt, eggs, berries, spinach, fish and nuts. It's a well known fact that having two walnuts a day helps to reduce hair fall and makes your hair stronger. 
Stop stressing 
A lot of studies prove that taking stress is harmful to your overall health and also results into hair fall. Practice destressing to visibly prevent hair fall and keep yourself in a better state of mind. When you're stressed your body releases hormones like epinephrine and cortisol which acts as a barrier in the process of natural hair growth. So the best way to control stress is by getting yourself involved in mind-calming activities like walking, reading a book, meditation or swimming, basically anything that you love doing to distract your mind from being stressed. Start doing this today itself, start with a deep breath. 
Use hair masks 
This is something that you can do a relaxing Sunday before going to take a shower. There are a lot of hair masks available in the market, choose one that suits your hair type and hair fall concerns. If you don't want to spend money on a product you can always make your own DIY hair masks using natural ingredients like eggs, yoghurt, olive oil, avocado, banana, henna leaves, etc. The list of DIY hair mask is endless. You just need to know what you want for your hair along with preventing the hair fall. 
Hair Care Routines to Stop Hair Fall 
Here is a haircare routine you can follow to stop hairfall. 
Give yourself a head massage 
A good old champi is probably the best tip we can think of to stop hair fall. A luxurious hot oil massage delivers your scalp with all the essential nutrients, calms the scalp and stimulates dormant follicles back into action, making it an amazing way to restrict hair fall, and promote faster hair growth. The best oils to add to a head massage would be coconut oil, almond oil, castor oil coupled with a few drops of essential oils such as lavender oil, rosemary oil, ylang ylang oil or tea tree oil. Remember to thoroughly massage your scalp using your fingertips to let the oil sink deep into your scalp and work its magic. 
Cleanse your scalp 
Cleansing your hair is an absolute must when it comes to preventing hair fall but before you get into it, it's necessary to understand how often you should wash your hair according to your hair type. 
So after doing some research here's what we found. If you have oily hair, you should wash your hair more often to clear your scalp of buildup that is known to increase hair fall and even cause infections. You might also need to wash your hair often if you are outdoors a lot or work out every day. 
If you have dry hair, however, washing your hair twice a week is enough. Over-washing will only result in unnecessary stripping of your hair's natural oils, making it dry and prone to damage and frizz. 
Make sure to use a shampoo that targets your specific concerns. For example, use a hair fall defense shampoo to curb hair fall and an anti-dandruff shampoo to tackle dandruff. 
Condition regularly 
We know you already know this, but the fact that you're still wondering about how to reduce hair fall for women is enough reason for us to repeat it once again. Conditioning your hair, whether using a normal hair conditioner, leave-in conditioner, or with a deep conditioning hair mask, is really, really important. Conditioned tresses not only look healthy and less frizzy, but they also prevent unnecessary breakage due to dryness. If you think hair masks are an expensive affair, then you can try DIY hair masks that are super simple to make using ingredients that are commonly found in your kitchen. These masks are 100% natural and will definitely help prevent hair loss. 
Reduce the number of times you wash your hair 
 
Wondering how to reduce hair loss? Well, here's a sure short way to do it. Washing your hair every day, that too with hot water, ends up stripping your scalp of its natural moisturising elements, leaving it super dry. Dry scalp leads to dry hair, and dry hair is synonymous with hair fall due to breakage. Therefore, we would highly recommend you restrict your hair washes to two to three times a week, depending on your hair type. For the rest of the days, you can use a dry shampoo to give your hair an instant pick-me-up. 
Hair Fall FAQs 
How can I reduce my hair fall naturally?  
You can reduce your hairfall naturally by taking good care of your hair, following a proper haircare routine, and consuming healthy diet.  
Which oil is best for hair fall?  
If you're looking for the best oil for hair fall, use Indulekha Bringha Oil for your hair. Massage the oil thoroughly on your scalp and leave it overnight for best results. Use the oil atleast once a week. 
What shampoo is best for hair fall? 
The best shampoo for hair loss is Indulekha Bringha Hair Cleanser. After you apply the hair oil, use this shampoo to cleanse your hair thoroughly.